W7Worldwide Report: Handling COVID-19 Crisis Communications
W7Worldwide Employees Engagement Guide During the COVID 19 -Crisis
Every business and organization will be affected in some way by Covid-19 and needs to know how to communicate with its internal and external stakeholders. The W7Worldwide Covid-19 Resource Centre brings together a series of Corporate Communications Best Practice Guides, reports, insights and articles to help organizations navigate the crisis successfully. W7Worldwide is proud to have a deep history of delivering strategic crisis communications advice. We are monitoring the situation closely, offering support and counsel to our clients in the public and private sector. Our Covid-19 Resource Centre is designed to provide businesses and organizations with the necessary tools and expertise to communicate effectively during and after the Covid-19 crisis.
7 Communications Strategies for the Automotive Sector to Navigate the Post Covid-19 Transformation
Analysis across industries suggests the global auto industry is emerging as a relatively strong performer in the recovery from the pandemic.  The automotive sector's level of overall activity in Q2 of 2021 overall activity in Q2 of 2021 was running well above pre-Covid levels (measured at Q4 2019) and ahead of most other industrial sectors measured. Activity levels in the sector were 33.1% higher than they were at the end of 2019, before the pandemic impacted economies across the world.
Effective Communications Through New COVID Variants
Communicators have had to keep one step ahead of an ever-moving situation since the Covid-19 outbreak, playing a key role in supporting and reassuring employees, customers, and communities as they get to grips with the ongoing challenges of the pandemic.  The Omicron wave has shown us how the dynamic nature of the virus and a new variant of concern (VOC) can bring about a sudden shift in trajectory that necessitates a change in working practices and other preventative measures.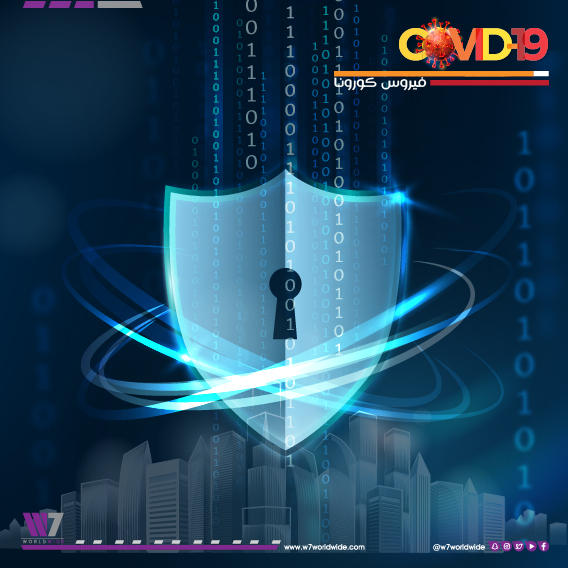 W7Worldwide's 7 Winning Cybersecurity Sector Communication Strategies
According to a study by Global Market Insights, the cyber-security industry is expected to be worth $300bn by 2024 – more than double today's figure. The industry is growing rapidly, and new players are continually looking to topple established cyber-security brands. While this growth is an indicator of the industry's health, greater competition also makes it more important than ever for brands to communicate and distinguish themselves.
W7Worldwide Shares 7 Communications Lessons from COVID-19
If we have learned anything from the pandemic, it is the value of the communications function as a strategic discipline for business survival and brand resilience.  Customer centricity, humanity and corporate social responsibility are no longer a nice-to-have. It is not a strategic choice but a business survival technique.  Regardless of industry sector, the end user holds the key to a brand's relevance and reputation. Communicators have had to work around the clock to support their organization and stay ahead of a constantly moving situation.
W7Worldwide Publishes 7 Communications Strategies for the Construction Sector to Harness the COVID-19 Rebound
The construction industry is one of the most sensitive to economic cycles and the COVID-19 pandemic has had a significant impact on the sector. At the same time, construction holds the potential to stimulate recovery by creating jobs and with rebuilding measures that support the sector's transformation towards sustainability and digitalization. Governments, businesses, industry organizations, and other sector stakeholders are therefore responding to the COVID-19 pandemic with an array of measures intended to support the construction sector.
W7Worldwide Sets Out 7 Post COP26 Communications Strategies to Build Back Sustainably from COVID-19
As the COVID-19 pandemic continues to impact the economy and society, global leaders are also confronting the equally serious threat of climate change. This year's COP26 Glasgow saw the submission of new 'Nationally Determined Contributions' (NDC), which are individual country climate action plans to reduce emissions and close the gap to limiting global warming to 1.5 Celsius. Climate change is now a communications challenge if we are to achieve the shift that is required from governments, corporations, and citizens to each play their role in working towards a net zero future.
W7Worldwide Release Report on the 7 CSR Strategies to Deploy in Covid-19
Covid-19 has changed everything in respect of corporate social responsibility (CSR). People are more socially and environmentally aware, and all evidence suggests continued pressure on brands to align their communications with corporate values. CSR therefore needs to be a core element of the corporate communications strategies' companies adopt as a way to future-proof their business and build trust in their brand. 
7 Communications Strategies for the Transport and Logistics Sector in COVID-19
The pandemic has placed an unprecedented strain and challenge on the world's transportation and logistics operations and infrastructure.  The way companies move goods to market is changing as businesses are reviewing their supply chains and operating models. As most other industries, COVID-19 has transformed global logistics in profound ways.
W7Worldwide's Guide for CEOs to Effective Leadership Towards COVID-19 Recovery
Along the COVID-19 crisis cycle of disruption, management, and recovery, important decisions have become part of everyday for CEOs and big decisions take courage.  During the first phase of the crisis, business leaders formulated and activated their crisis plans to react to what was needed immediately.  The management phase presented an uncertain wait and see phase with numerous corporate communication challenges for companies along the way.  CEOs now need to take an assertive approach and explore how they can set their business up on the right trajectory for growth and recovery.
W7Worldwide Releases 7-Step Communications Guide to Transform the Oil & Gas Sector Post COVID-19
The collapse in demand due to Covid-19 restrictions on travel and the global decline in economic activity had a significant impact on the oil and gas industry.  However, according to the Oil and Gas Global Market Report 2021: COVID 19 Impact and Recovery to 2030, the global oil and gas market is expected to grow from $4677.45 billion in 2020 to $5870.13 billion in 2021 at a compound annual growth rate (CAGR) of 25.5%. This growth is mainly due to companies rearranging their operations and recovering from the COVID-19 impact, which had earlier led to restrictive containment measures involving social distancing, remote working, and the closure of commercial activities that resulted in operational challenges. The market is expected to reach $7425.02 billion in 2025 at a CAGR of 6%.
7 Communications Strategies for the Transport and Logistics Sector in COVID-19
The pandemic has placed an unprecedented strain and challenge on the world's transportation and logistics operations and infrastructure.  The way companies move goods to market is changing as businesses are reviewing their supply chains and operating models. As most other industries, COVID-19 has transformed global logistics in profound ways.
W7Worldwide's 7 Powerful Steps to Successful Financial Sector Communications in Covid-19
The Middle East is one of the world's fastest growing markets in the banking and capital markets sector. With populations getting younger, better educated and more demanding, the region's financial services sector is in the midst of major transformation. In Saudi Arabia, the central bank (SAMA), with the Capital Market Authority, launched Fintech Saudi to support the development of the industry.  The KSA fintech sector is growing at a rapid rate of 18% year on year, and with some 70% of the Kingdom's 34 million population under the age of 30 and highly digitally literate, it is a potentially lucrative market for fintech providers and start-ups.   
W7Worldwide Highlights the Vital Role of Public Sector Communications in the Pandemic
If there is one part of society that did not shut down during the COVID-19 pandemic, it is the government and public health sector.  The public has been facing a crisis of compromised health, confidence, and financial security and governments have had to communicate on all fronts as ongoing policy measures had to be taken to protect citizens and their national economy.  A successful response to the pandemic, more than anything, requires a co-ordinated multi-stakeholder effort to communicate the information around it quickly and with clear public leadership.
W7Worldwide's 7 Steps to Brand Resilience in COVID-19
With intensified scrutiny from the media and the general public during the COVID-19 pandemic, organizations must protect their brand to ensure they continue to be perceived in a favourable light throughout this crisis. If there is a negative perception, it can have lasting consequences for your company's stability and ultimately survival.  As we are moving forward in 2021, it is important to remember that with change also comes innovation and there is the opportunity to be proactive in protecting and enhancing your reputation for the future.
W7Worldwide and Bupa Arabia Advise Healthcare Companies to Communicate Now
CEOs and leaders of healthcare providers worldwide have experienced unprecedented levels of demand during the COVID-19 pandemic.  The response to the virus put tremendous pressure on healthcare systems in every country and the way the sector adapted and ramped up demonstrates the potential for fundamental shifts across the entire healthcare industry.
Communication Strategies to Rebuild Tourism & Hospitality Industry
The travel, tourism, and hospitality industry suffered devastating effects since the onset of the Covid-19 pandemic, with the UN's World Tourism Organization (UNWTO) reporting that international tourist arrivals were down 70 percent globally in January-August 2020 compared to the same period of 2019. A cross-cutting economic activity unlike any other, tourism will need to be an important priority for future recovery efforts as countries are beginning to lift travel restrictions, roll out vaccine programmes and focus on promoting domestic tourism.
W7Worldwide and Avaya Set Out A 7-Step Communications Guide for Technology Companies Towards COVID-19 Recovery
Technology has been central to society's adaptability, providing infrastructure, connectivity, business continuity and community in the COVID-19 era. Large-scale national efforts to utilize technology in support of remote learning, distance education, and working from home during the pandemic have been emerging and are evolving quickly.
W7Worldwide's 7-Steps to Maximizing Virtual Events in COVID-19
COVID-19 had an immediate impact on the events industry with conferences and exhibitions cancelled due to global travel restrictions and social distancing measures.
W7Worldwide Publishes COVID-19 Post Lockdown Digital PR Guide to Help Companies Hit the Ground Running Again
In response to the vast rise in internet and social media usage during the COVID-19 pandemic, W7Worldwide marketing communications consultancy agency sets out a 7-step guide to help companies create an effective Digital PR strategy for the post lockdown phase of the coronavirus crisis.
W7Worldwide and VirtuPort Publish Crisis Communications Guide to Help Companies Prepare for Increased Risk of Covid-19 Cyberattacks
For the 4th year in a row, W7Worldwide is the communications partner of one of the biggest and leading cyber security conferences, the Middle East and North Africa Information Security Conference.
W7Worldwide Releases Media Relations Guide for the COVID-19 News Cycle
COVID-19 has consumed the news cycle for some months, with the media covering the impacts of the crisis on governments, the public and businesses from all angles. Proactively engaging with the media at this stage needs to be done in a strategic way and only if relevant. To help companies and organizations navigate the media landscape in the COVID-19 news cycle, W7Worldwide releases a 7-step guide to create the right media relations strategy for the post lockdown phase of the crisis.
W7Worldwide Releases Guide to Corporate Social Responsibility During Ramadan in the Covid-19 Crisis
W7Worldwide Marketing Communications Consultancy Agency has released a 7-step guide on how companies and organizations can engage the community during Ramadan through Corporate Social Responsibility campaigns amid the global Covid-19 crisis.
W7Worldwide Advises Corporates to Step Up Their Public Affairs Efforts to Aid COVID-19 Recovery
COVID-19 has significantly changed the relationship between business and government as the crisis impacted every country, threatening not only its people, but also their economies.
W7Worldwide Report: Handling COVID-19 Crisis Communications
The COVID-19 pandemic has escalated faster than anyone anticipated, with the World Health Organization declaring the outbreak a global health emergency. W7Worldwide's Crisis Communications Division has released a new report to help corporate communications units, both in the public and private sectors, to overcome and manage the growing complications of this crisis.
W7Worldwide Guide to CEO Communications in Phase 2 of the COVID-19 Crisis
The unpredictability of COVID-19, has pushed W7Worldwide to work towards developing a guide covering how CEOs can safely lead their organization through Phase 2 of the crisis.
How to Communicate with Your Employees Amid the COVID-19 Pandemic – 7 Steps to Follow
As the impact of the coronavirus pandemic continues to affect every business and organization, companies are increasingly scrutinized for the way they communicate and engage with their employees.  W7Worldwide's Crisis Communications Division has released a new report to help corporate communications units, in the public and private sectors, communicate and engage with all the stakeholders through the fast moving Covid-19 crisis.
A 7-Step Guide to Handling Crisis Communications During the COVID-19 Pandemic
A 7-Step Guide to Handling Employee Engagement & Communications During the COVID-19
A 7-Step Guide to Ramadan Corporate Social Responsibility During COVID-19
A 7 Step Guide To CEO Communications Through Phase 2 of COVID-19
A 7 Step Guide for Effective Media Relations Strategy in COVID-19
A 7 Step Guide for Post Lockdown Digital PR Strategies
Planning a virtual event? Here's what you should do!
COVID-19 has shown that corporate virtual events are just what businesses need at a time when online activity has increased manifold. As the pandemic continues to disrupt most of the planned in-person trade shows, exhibitions and seminars, virtual events such as online forums, conferences, product launches, and others are helping to elevate brands like no other.
W7Worldwide poll reveals best health care communication strategies toward & beyond COVID-19
While the pandemic continues to disrupt businesses and organizations in all sectors, companies have started to think beyond COVID-19, and rightly so, turning their focus to emerging out of the crisis and reshaping the industry.
W7Worldwide poll spotlights nature of CSR activities in Kingdom this Ramadan
Ramadan is a month of giving and sharing, the rewards for which are greatly multiplied this season. Every year, Muslims around the world indulge in charitable activities and initiatives in an attempt to help the needy and ease their sufferings, as well as in the fulfillment of the religious obligation associated with one of the tenets of Islam i.e. zakat (almsgiving).
W7Worldwide poll sheds light on role of internal communications in sustaining businesses through COVID-19 
Employee engagement is crucial for any organization's success, and during a crisis situation like the current pandemic, it becomes all the more important in order to support the workforce through this difficult time.
W7Worldwide Poll Asks CEOs their Plans for 'Phase 2' of COVID-19 Crisis
The coronavirus outbreak is continuing to have a devastating impact not only on the health of individuals around the world but is also severely upsetting global economies.
W7Worldwide Poll Reveals What a Post-Lockdown Media & Communications Strategy Should Look Like
With offices, retail shops and malls across Saudi Arabia open for business after an intense lockdown, the focus of these companies and retailers is to reach out to customers and develop consumer confidence so as to drive the much needed sales.
Post-Lockdown PR Plan: Adapt Public Sentiment, Add Local Touch & Prepare Recovery Strategy
The pandemic is not over but most lockdowns are. The demand for online shopping has skyrocketed due to the coronavirus outbreak, which has forced many to be homebound for long periods of time.
W7Worldwide Poll Shows Post COVID-19 Recovery Requires Companies to Align their Plans with Government Policies
A swift economic recovery post COVID-19 is possible only when both the public and private sectors work together hand-in-hand and cooperate with each other in all departments.
Contact Us Now if you need any help overcoming the negative effects of COVID-19 in your communications
info@w7worldwide.com
KSA:+966-56-720-1039
Tel:+966-12-661-4579